As an experienced Master Thatcher I offer a full range of thatching services in all materials and work to English Heritage and Master Thatcher standards. I am a member of the East Anglia Master Thatchers Association. I work within about a twelve-mile radius of Saffron Walden. I'm booked up more than a year ahead and not very likely to consider work further-afield.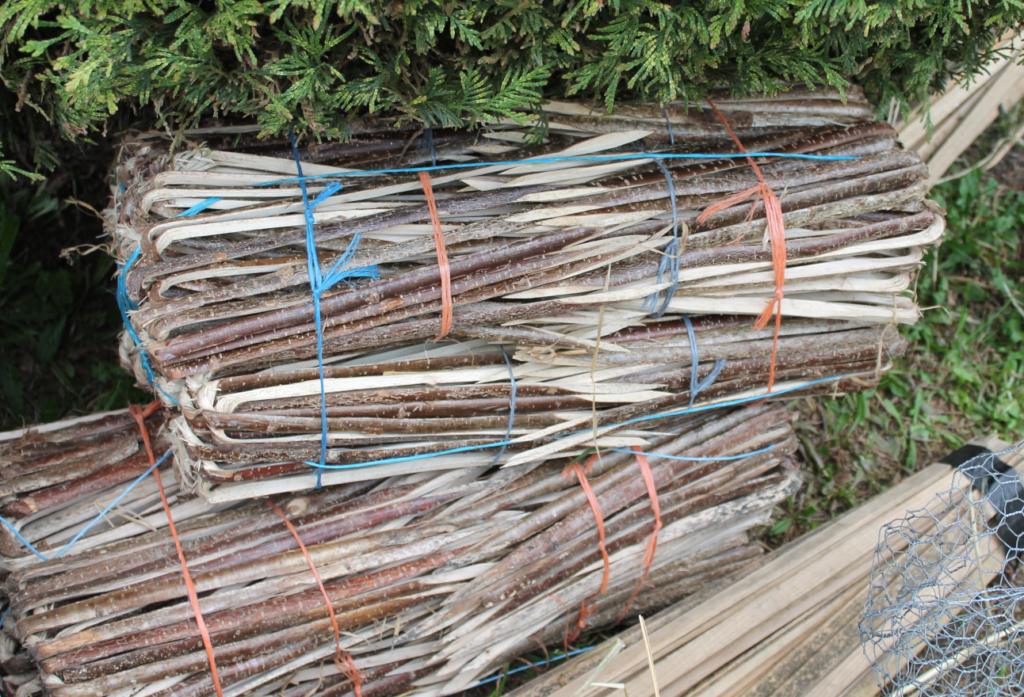 Thatching materials – specialist in Long Straw, Water Reed and Wheat Reed.
With more than twenty years on the job, I am experienced with the range of thatch materials, my specialisms are Long Straw, Water Reed and Wheat Straw. I have worked with a variety of traditional finishes including experience of styles from thatching in Germany. Find out more about different thatching materials by browsing my site, or get in touch to discuss your needs.
Re-Thatching
The bulk of my work consists of re-thatching listed properties, usually a combination of listed cottages and barns. Browse this site to see some examples of my work or get in touch to discuss your needs.
New Thatched Roofs
Although it is not so common to work on new roofing in thatch, there can be times when it is needed. I am an experienced contractor, get in touch for a competitive quote, and to discuss the options. Browse through my site to understand some of the issues that you may need to consider.
Re-Ridging
A significant portion of my work is in re-ridging properties. I can follow the existing styles and materials and provide you with attractive work that will help preserve the life of your roof. Read more about re-ridging, see photos and read testimonials. Contact me to discuss your re-ridging needs.
Thatch Roof Inspections
When required I can inspect thatched roofs and compile reports for insurance or other assessment purposes. Get in touch to discuss your needs.
Repairs
I can competently tackle repairs to any thatched roof. If your roof is leaking I will prioritise making a temporary weatherproof repair, before scheduling full repair work as soon as possible. Contact me to discuss your needs or find out more about repairs in my FAQ.
Working standards
Like any reputable tradesman I aim to work to the highest standards of quality and craftsmanship, and ensure that my work is fit-for-purpose. I also expect to enter into a long-term relationship with clients, coming back to renew your roof in due course. Because thatching is not an area that easily lends itself to the application of clear building standards it is not practically possible to offer an explicit written guarantee. However I do undertake to rectify any problems or defects with my work within a reasonable time frame. Read testimonials from previous customers to see how my work has been received.
Traditional Thatching styles
Being a Traditional Thatcher means being trained to understand and follow the thatching traditions of the area. The local traditions in the north Essex area are based on using Long straw, water reed & wheat reed, and involve decorating gable ends with pinnacles (historically reputed to ward off evil spirits or keep the witches away). I'm also versed in styles that are local to Cambridgeshire and east Herts, and I'm able to be versatile with the decorative details of different finishes, ensuring, when required, that they are authentic to the locality, or finishing the thatch to your own preferences.